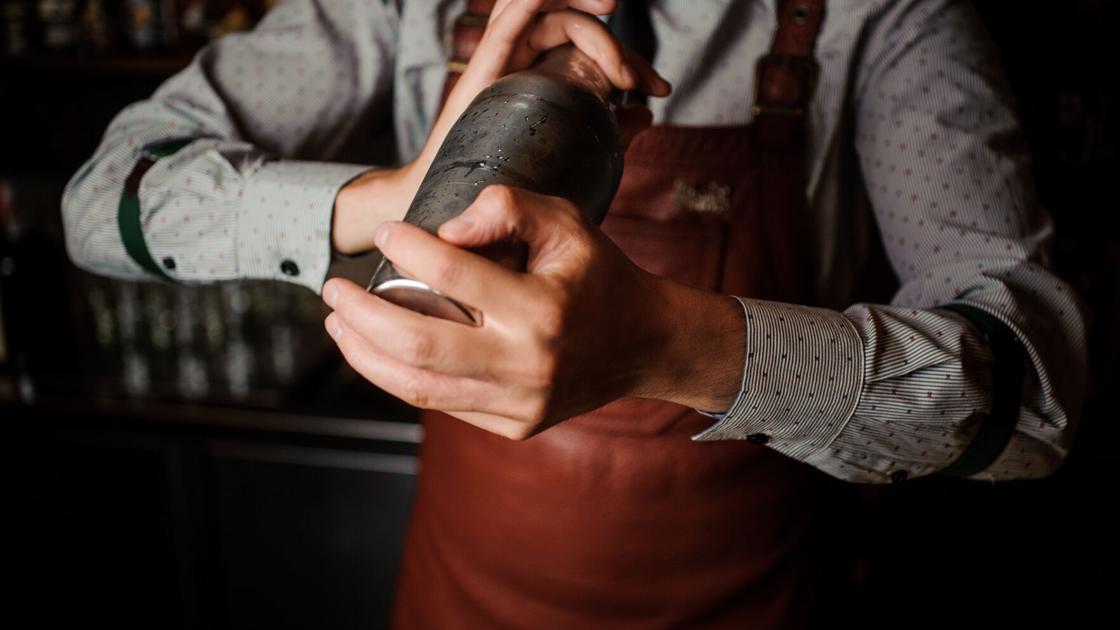 The best food and drink events in Kansas City this weekend: Aug. 20-22 | Kansas City
Take a Tiki excursion, go to bartending boot camp or party to benefit puppies this weekend. 
Friday
Everybody's Favorite Barbecue & Hot Sauce Festival
"A Time to Laugh presents 'Everybody's Favorite BBQ & Hot Sauce Festival' featuring 'COMEDY IN THE PARK', an inviting diverse event that highlights the aroma of America's best barbecue while bringing together a multi-cultural outdoor social setting that is sure to evoke a spirit of love, unity and memories among all those in attendance. The festival is a 3-day event Starring (8) Eight Multicultural Profanity-Free Comedians each day, followed by "THE BATTLE OF THE BANDS" Featuring the Jazz & Blues FRIDAY, R&B, Reggae & Latin SATURDAY and Country, Rock and Pop SUNDAY." Tickets start at $20. Friday from 6 to 10pm, Saturday and Sunday from 4 to 10pm. 
Parlor's Oasis: A Seasonal Tiki Series
"Join us on Friday, August 20th at 7 PM for Parlor's Tiki Summer Event! We have transformed our underground Cellar space to create the ultimate oasis experience. Parlor Oasis will feature specialty Tiki cocktails that have been curated to go alongside of the summer season. You can expect to find some Tiki classics as well as Parlor's very own specialty Tiki twists!" Admission $10 with drinks for purchase. Starts at 7pm.
Saturday
The Chive Cafe & Market 1 Year Anniversary 
"The Chive Cafe & Market is celebrating 1 year in business with a day of raffles, live music and of course GREAT FOOD & BEER! Transparent Brewing Company will debut a special beer made just for this event. This new, limited production beer will be available for purchase in custom 16 oz cans! They are only making 350 of them and limiting can sales to 2 per person. (It will also be available on tap for the event too!)" Free admission with food and beer for purchase. From 10am to 11pm.
Campari Presents: Bartending Bootcamp at Drastic Measures
"Bartending Bootcamp is back, and this time you are going to get to make the drinks yourself and bartend for your group…from behind our bar. Learn to make 3 cocktails, 2 classics and one Drastic Measures signature drink the same way that we make them while we are working. You are going to get your own home bartending kit with tools that you can take home and a little bartending book written by Jay to use as a guide to making your own signature drink for your home bar. Seatings are limited to give as many people as possible the chance to get behind the bar and build rounds of drinks."
Voz Portuguesa at Howard's Farm
"An evening of fine food and music hosted by Howard's Grocery, Cafe and Catering at their farm in the Historic Northeast with music performed by Ensemble Iberica. The event will take place within their garden and each picnic blanket will be preset according to your reservation party." Tickets start at $75 per person. From 7 to 9pm. 
Sunday
Football Season Kickoff/Cook Out Party for Pups at Tavern on 103rd
"Join us for a football season kickoff and cook out party for pups at Tavern on 103rd in south KC! Stop by and hang out for some good food & drinks, a Bloody Mary bar, raffle and to meet some of our adoptable pets! What a perfect way to spend a Sunday, benefiting our shelter pets! We hope to see you there!" Free admission with food and drink for purchase. From 11am to 5pm.